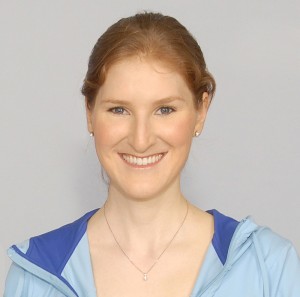 Rachel Straub is a Phi Beta Kappa graduate of Carnegie Mellon, where she received her BA in chemistry with university and research honors. She holds master's degrees in exercise physiology and nutritional sciences from San Diego State University and a third master's degree in biokinesiology (with an emphasis on musculoskeletal biomechanics) from the University of Southern California. Rachel completed her PhD in biokinesiology at the University of Southern California, where her research received a national award from the American College of Sports Medicine for the most outstanding graduate research project of the year. She has been certified as a strength and conditioning specialist (CSCS) by the National Strength and Conditioning Association and is the co-author of scientific papers in the fields of biomechanics, sports medicine, nutrition, and computational chemistry, published in the American Journal of Sports Medicine, Journal of Strength and Conditioning Research, Journal of Electromyography and Kinesiology, Nutrition Research, and Physical Biology and other journals. In addition, she is the co-author of Weight Training Without Injury, a multi-award winning book, and has been featured in publications such as Psychology Today, WebMD, Livestrong, Prevention, Science News Magazine, and Women's Health Magazine. Rachel is currently a Research Associate, within Clinical Outcomes and Research, in the Division of Biokinesiology and Physical Therapy at the University of Southern California.
Click here to view media appearances by Rachel!
Click here to read research studies co-authored by Rachel!
Save
Save
Save
Save
Save
Save
Save
Save
Save
Save
Save
Save
Save
Save
Save
Save